This Month at the Refugee Center and Community School
Staff Spotlight: Loice Byler
Everyday, Refugee Center and Community School at Reynolds (RCCSR) staff are hard at work to connect newcomers to services and help them integrate into their new life in the U.S. Loice Byler, Refugee Center Cultural Navigator, recently took on a new project to teach children in School District of Lancaster about good hygiene habits.
"I have a most exciting job!
I work with refugee and immigrant students and their families within the School District of Lancaster. I am usually invited to help with communication by interpreting for Swahili speakers in meetings involving students, parents, teachers and administrators. Sometimes I also interpret for our clients in other situations such as reading mail, making phone calls to institutions and helping them connect with community services.
Recently, I heard a need from teachers for good hygiene for students. I created a Power Point presentation that helps me teach good grooming habits. This presentation helps students practice good hygiene habits and integrate into their school communities. I am also raising funds to help buy hygiene supplies for these new members of our community. My first presentation at Hand Middle School went very well and the teachers were grateful. I hope this will help the students feel integrated in all the activities at school and in the community, as well as feel good about themselves."
-Loice Byler, Cultural Navigator
Here's a message from Maria Ronneberger, English Language Development teacher at Hand Middle School, thanking Loice for teaching hygiene habits to her students:
"I wanted to express my deepest gratitude for the role you played in yesterday's meeting and presentation for our Swahili speaking community of students.To see them all smiling, laughing, and sharing together in their native language was a sight to behold.
The information was culturally responsive and conveyed with precision for the audience. I couldn't have asked for more. To be in attendance was a privilege, as I, once again, am reminded what it feels like for our students...(I think I remember 1 Swahili word in total from a 45 min presentation. I was TRYING HARD!) And my brain was exhausted trying to figure out what to attend to...what they start out feeling like every day...all day!
I am excited about the road ahead as we continue to improve the support we offer to help each student be successful, with the cooperative efforts of Hand and The Refugee Center."
-Maria Ronneburger, ELD teacher, Hand Middle School
---

The Refugee Center and Community School will be participating in this year's Extraordinary Give!
Please join us at the Lancaster Sweet Shoppe (141 N Duke Street, Lancaster PA) on Friday, November 16th, from 5:00 PM to 9:00 PM, to celebrate this special day of giving. Come meet Refugee Center and Community School staff and hear more about the impact we're making in Lancaster. There will be ice cream, Stroopies, and coffee for purchase as well as a basket raffle give-away. We're also excited to announce that we're partnering with Lancaster Creative Reuse for this special event. Lancaster Creative Reuse will have a hands-on craft activity, so please bring your friends and family and come say hi!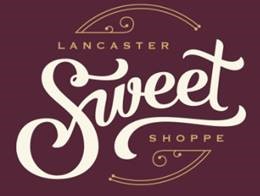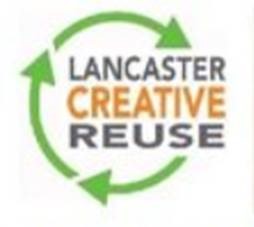 .
---