This Month at the Refugee Center and Community School
Staff Spotlight: Jalilah Yacoub
It does not matter the circumstances that brought you here today; what matters is that you are here now. RCCSR is here to help you find your way.
My name is Jalilah Yacoub. I work as a Cultural Navigator at the Refugee Center and Community School at Reynolds Middle school.
The purpose of my position is to assist Refugee and Immigrant students and their families who are past their initial resettlement period but still struggle to integrate into the Lancaster community, by connecting them to community resources and helping them to navigate the local system of service providers.
I also assist immigrant and refugee clients with whatever daily tasks they may encounter. To this end, I have helped clients with many tasks—everything from navigating cultural differences to immigration services, from housing issues to language barriers for Arabic-speaking clients. I help to refer newcomers to IU13 Community Education's English as a Second Language (ESL), High School Equivalency (HSE), and Citizenship classes. I help clients schedule necessary appointments, help them find legal representation, and connect students and families to community resources and supports to meet their physical, emotional, and intellectual needs.
In addition, I also support the Extended Day Program (EDP) at Reynolds Middle School. I attend and help during Parent Teacher conferences and at Parent- Teachers Organization (PTO) meetings at Reynolds Middle School. I also engage in home and community visits, accompany newcomers to support service meetings, and proactively facilitate other activities that bridge the home and school connection for newcomer students and families.
In this position, I also organize the RCCSR parent workshops, which are held once a month. We have Mental Health Workshops with a Licensed PA Counselor who answers questions raised by Refugee/Immigrant families regarding mental health and other issues and helps connect this group of people to other service agencies. I invite and encourage our clients and new families to join us.
We also have a Stretching and Mindfulness workshop with trained Yoga instructors from AIM to Empower. This workshop contributes and promotes Mindfulness and well-being.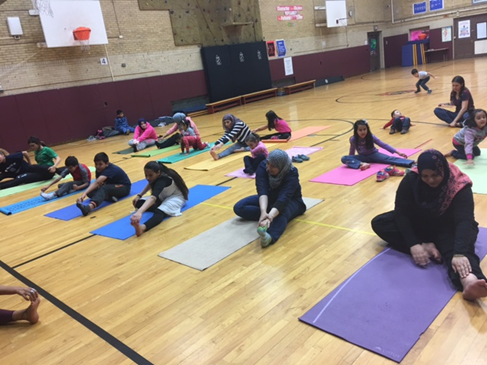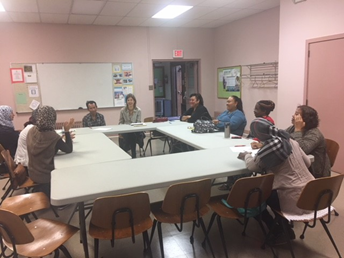 The Refugee Center and Community School's Navigation staff work hard each day to ensure that Lancaster's Newcomers are supported during their integration.
-Jalilah Yacoub, Cultural Navigator
---
Lancaster is undoubtedly an #extraordinary community. Thank you so much to everyone that showed your support by asking questions, expressing your support and/or by contributing to the Refugee Center and Community School! You all helped us have a successful 1st year participating in this year's amazing #extraordinarygive.
Sincerely,
The Refugee Center and Community School Team

---
Welcome our new Refugee Center and Community School Program Assistant, Beth!
Hi! My name is Beth Boll, and I am excited to be the new Program Assistant for The Refugee Center and Community School at Reynolds.
While I am not a Lancaster native, I have lived here long enough to enjoy the cultural diversity and historical significance this vibrant city offers to all of us.
I enjoy traveling with my family, reading, listening to music and coffee…lots of coffee!
---
Shelby Miller, Community Education Newsletter Editor