THIS MONTH AT THE
REFUGEE CENTER AND COMMUNITY SCHOOL
---
Our new Community School Director!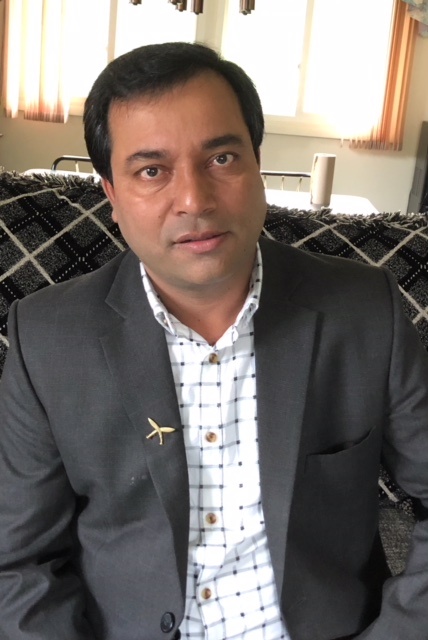 Please join us in congratulating Khem Subedi, our new Community School Director at Reynolds Middle School! Khem has done an exceptional job facilitating activities and growing the Refugee Center and Community School over the last couple of years and is well-positioned to move forward with the work of the Refugee Center and Community School at Reynolds Middle School.
Khem Subedi has worked for the past couple years as a Community School Facilitator with IU13 Community Education. He's designed and facilitated our Welcoming Schools Orientations, coordinated the summer Leap into Language Program, and led key aspects of Community School programming. Khem has many years of experience in education and community development. He served as a principal in Nepal and worked as an interpreter/translator here in the U.S. Khem also served as President for the Lancaster-based Bhutanese Community Development group. Khem's skills and qualifications make him an ideal fit for the position of Community School Director.
Congratulations, Khem!
---

Back to School Event at Clipper Stadium
The annual Representative Sturla Book Bag Giveaway was held at Clipper Magazine Stadium in Lancaster, PA on August 19th. Staff from The Refugee Center and Community School were thrilled to partner with Representative Sturla's office to be the official interpreters for the event.
The turnout was incredible! Parents and guardians of School District of Lancaster participated in the event to receive school supplies such as backpacks, sneakers and uniforms. We'd like to give a huge thank you to parents/guardians for their attendance. We appreciate the hard work and organization of Representative Sturla's team and for such a generous giveaway that made a huge impact on families and children.
---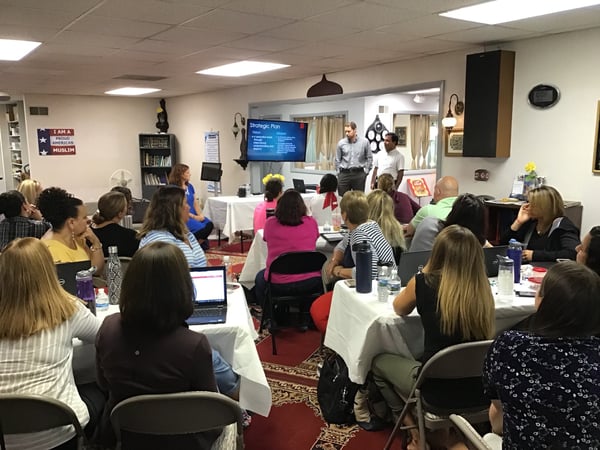 In-service day at Islamic Community Center of Lancaster
Many thanks to our partners, the Islamic Community Center of Lancaster, for hosting day 1 of Reynolds Middle School Professional Development. Reynolds Community School staff played Community School Jeopardy with staff to teach them about the key components of the Reynolds Community School.